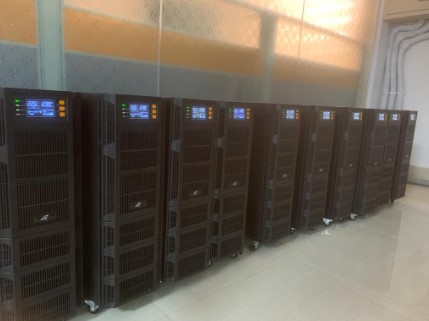 The MTP series of EPI UPS applies CPU integrated control technology, which allows UPS to response promptly and accurately when power outage, high or low voltage, surge, transient or spike occurs so on. It possesses automatic startup function, automatic voltage regulation function and a wide range of input voltage, so it is applicable to all kind of electric power environment. In addition, its design is humanized and elegant with LED or LCD display,
Press Information Department or PID, is an important department under the Ministry of Information, Government of the People's Republic of Bangladesh. This organization, works to develop and implement various laws, rules and regulations related to information, including the development of the country's information resources, preservation of information, safe circulation of information, preservation of information rights, ensuring free flow of information. Responsible for disseminating government information to the media and a media regulatory organization.
Press Information Department works as a bridge between people and the Government. It releases news and pictures of the Government as the only authentic source of the Government and through clippings reaches people's feedback to the concerned Ministries for having people friendly and expected policies by the policy makers.